[ad_1]

Glasgow Clan came out of COVID-19 protocol with a win thanks to a 3-1 scoreline at home to Manchester Storm on Tuesday night. The game was played in front of just 200 fans due to Scottish Government COVID-19 restrictions.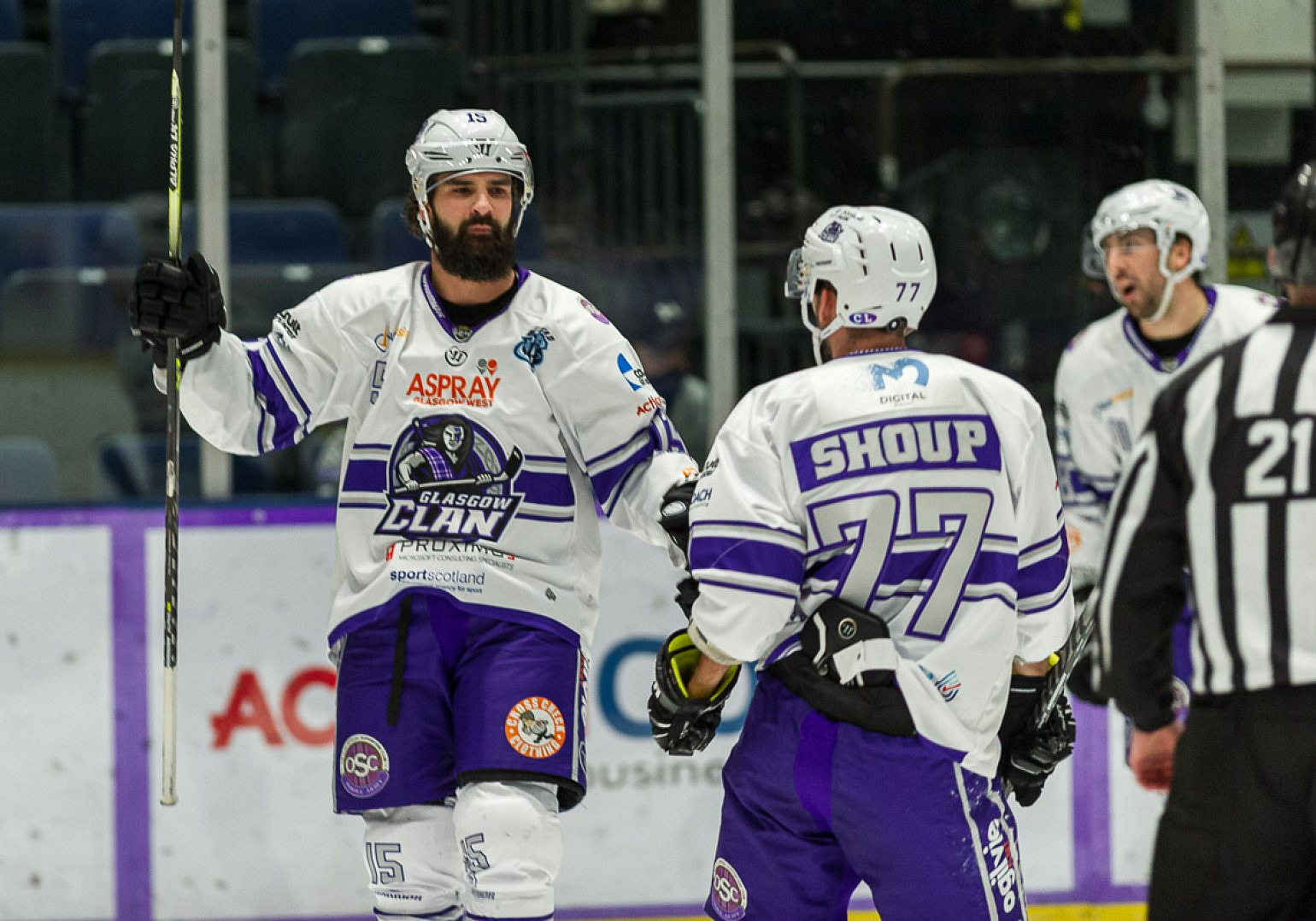 Mathieu Roy gave Clan an early lead when his backhand shot from just inside the Storm zone snuck through Jason Bacashihua with 4:27 played. Storm levelled at 10:40 when Linden Springer's shot generated a big enough rebound for Austin Albrecht to sweep home from the top of the crease.
Period two was an end-to-end affair with decent chances at both ends. The hosts went back into the lead at 29:21 on the rush through Mathieu Roy who got on a loose puck that Bacashihua thought he had covered. The goal was upheld after video review, and owed a lot to an excellent block with his hands from Tim Shoup at the other end after having lost his stick.
Tim Shoup converted on the powerplay a little over four minutes later to give Clan a two-goal lead after 40 minutes.
Scott Simmonds missed an early shorthanded breakaway chance in period three which could have got the Storm back to within one. Clan's best chance to put the game to bed fell to Mikko Vainonen whose shot from point-blank range was deflected over.
As the clock ticked down, Storm were handed a 5-on-3 opportunity and pulled Bacashihua to go with six skaters. They failed to trouble Shane Starrett too much despite keeping good puck possession, and as Clan returned to full strength the game slipped out of the visitors' reach.
Photo: Al Goold
Related
[ad_2]

Source link