[ad_1]

Mercedes boss Toto Wolff does not believe that Abu Dhabi was an isolated incident of problematic decision making in Formula 1.
The FIA are investigating the events of the Abu Dhabi Grand Prix, and whether the sporting regulations were followed in a controversial conclusion to the 2021 Drivers' title battle.
Mercedes and Lewis Hamilton ultimately came out on the losing end of that, with Max Verstappen passing Hamilton on the final lap after the Safety Car released the pack, putting his fresher tyres to use as he took the chequered flag at the end of a race largely dominated by Hamilton.
Mercedes' gripe was that race director Michael Masi had ordered only the lapped cars between Verstappen and Hamilton to un-lap themselves before the restart, rather than all lapped cars, this coming after initially deciding that lapped cars would not overtake the Safety Car.
It did mean that the epic 2021 season ended on something of a sour note, but Wolff argues that this was simply part of a wider problem.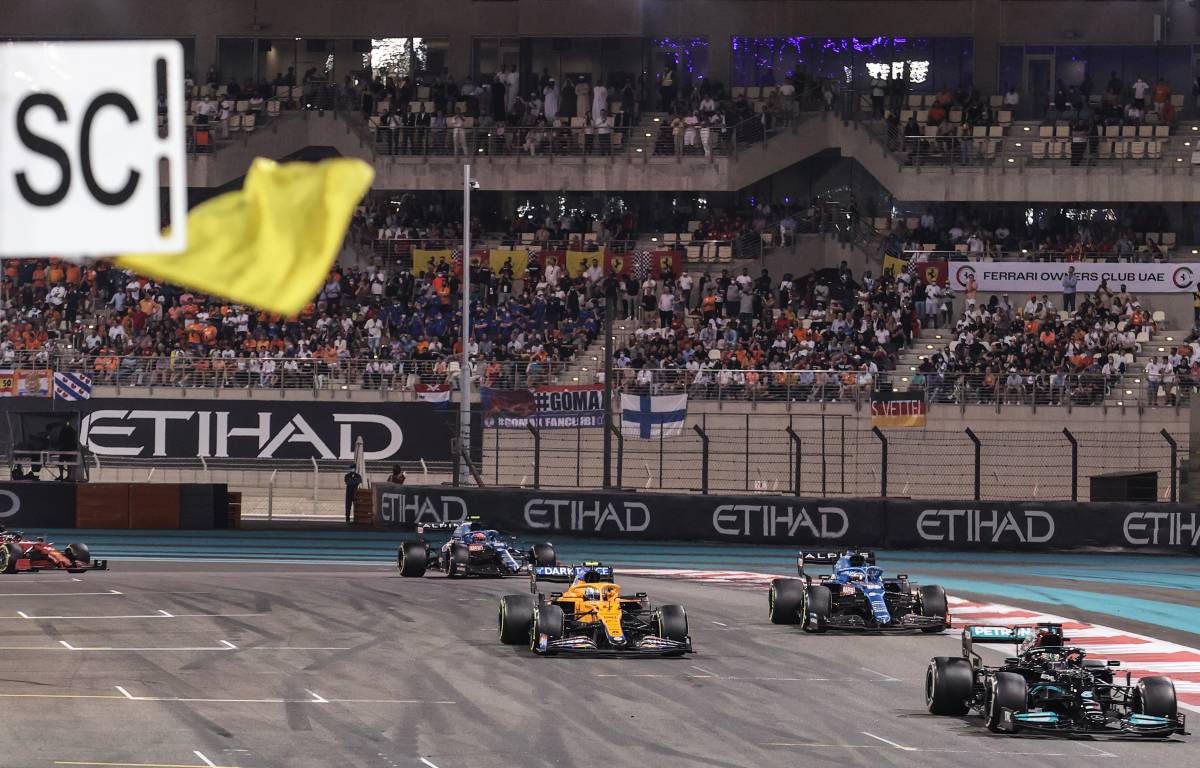 Speaking to reporters, Wolff said: "It is a wider problem. If you look at most of the controversies that have happened this year, it was about decisions, sporting decisions on the track, the inconsistency of the execution of the regulations on track.
"It is one thing to drive hard and to have differences of opinion among the drivers and the teams, it is in the nature of the game.
"But inconsistent decision making leads to controversies, leads to polarisation and that was the grounds for many of the totally unnecessary controversies on the track."
As a comparison to the events behind the Safety Car in Abu Dhabi, Wolff recalled the 2020 Eifel Grand Prix, which serves to suggest that at the Abu Dhabi GP, Masi overruled his previous clarification on the Safety Car regulations.
Drivers complained about the amount of laps spent behind the Safety Car at the Nurburgring that day, fearing that Lando Norris' stranded McLaren could catch fire after it had suffered an engine failure, and while explaining his thought process at the time, Masi said that "there's a requirement in the sporting regulations to wave all the lapped cars past".
So, Wolff was at a loss as to why suddenly said requirement was no longer there to Masi's mind in Abu Dhabi.
"How can it be that 14 months ago, at the Eifel Grand Prix, the explanation that was given was exactly the contrary to what happened [in Abu Dhabi]?" Wolff asked rhetorically.
"The explanation that was given, that the reason why the Safety Car was out there so long, was that all cars needed to unlap themselves, that this is following the sporting regulations.
"Fourteen months ago, not only was the decision taken in the totally opposite way, but an explanation is being made 180 degrees different to what happened."
PlanetF1 Verdict


[ad_2]

Source link