[ad_1]

The Cardiff Devils scored six straight goals to come from two down and beat the Coventry Blaze in their first 'behind closed doors' game at Ice Arena Wales.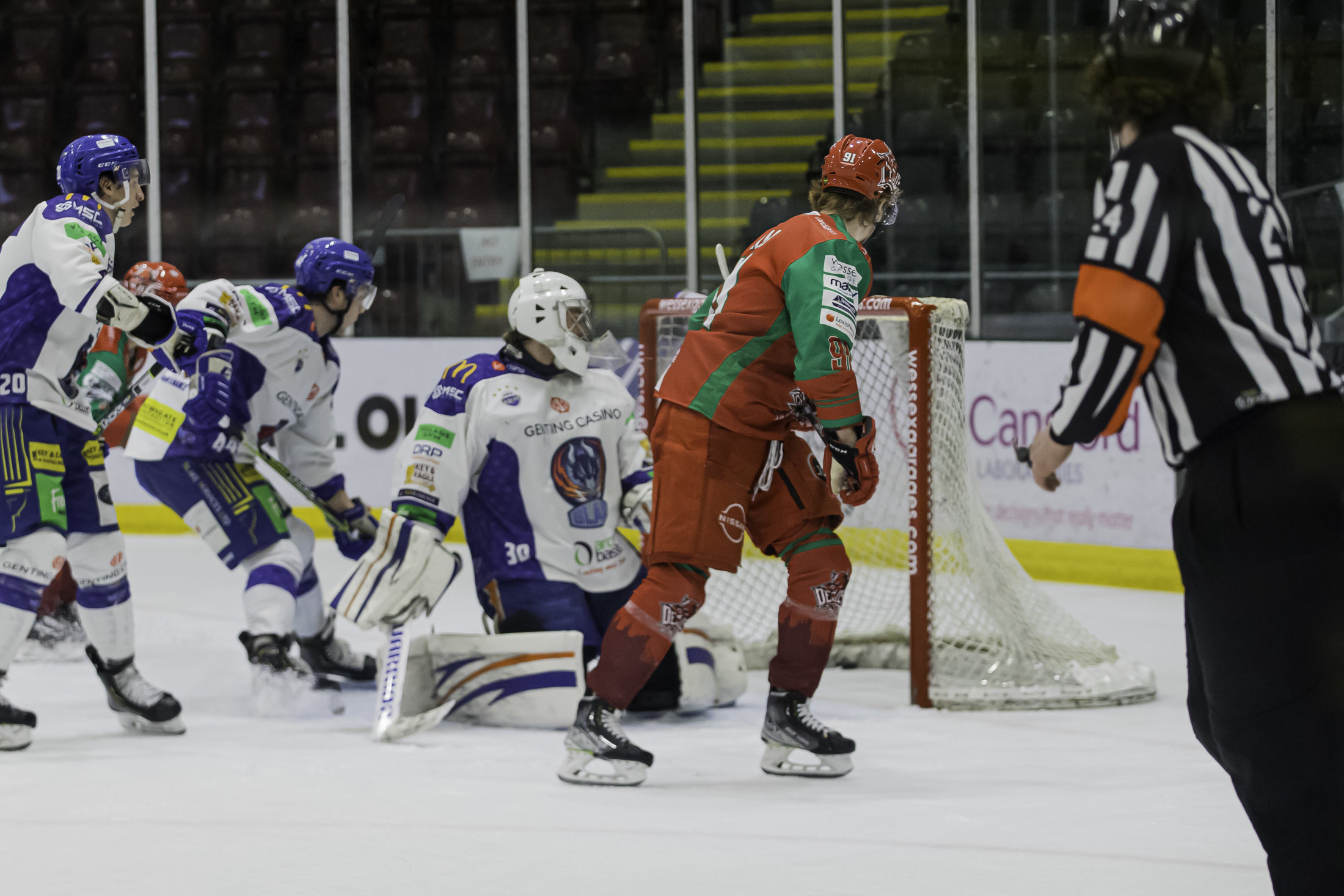 Coventry got off to an excellent start with two goals in just over four minutes to take an early lead. Ross Venus got the opening with four minutes played, before Luke Ferrara fired home a rebound from Janne Laakkonen's effort on the powerplay at 8:08.
Cardiff needed a quick response and got one with a fine fine quick-release shot from Trevor Cox at 9:34, and then with 33 seconds left in the period Sam Duggan capitalised on a turnover and put the puck into the path of Josh Waller for a soft-touch finish to level the scores.
The Devils came out strong in period two and deservedly took the lead just 1:45 in – Justin Crandall played a nice one-two with himself off the boards to beat a flat-footed Nathaneal Halbert before cutting into the zone and beating CJ Motte with an excellent high finish.
Marc McNulty's first goal for the Devils, and indeed in the Premier Sports Elite League, put the home side two up shortly before the midway point of the game.
Heading into the third period having conceded four straight goals, the Blaze came out hard as they searched for a way back into things. Luke Ferrara looked to have pulled it back to 4-3 only for the crossbar to deny him a second of the game with 12 minutes to play.
Sam Duggan gave the Devils some breathing space with a rebound shot that hit the back bar of the net and came straight back out – but the goal was confirmed on video review.
Cox batted the puck out of the air to intercept a pass and set Brodie Reid through 1-on-0 to add the home side's sixth with 6:33 left on the clock, after which Jordan Hedley replaced Motte in the Blaze's net.
Photo: Rebecca Brain
Related
[ad_2]

Source link