[ad_1]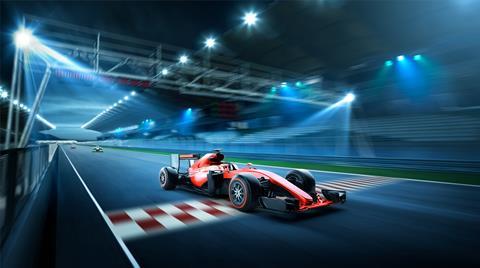 Formula 1 is working with Digital Catapult to explore the potential of 5G in future events. The partnership, which also includes a cohort of small and medium-sized enterprises, aims to look at what might be possible by using 5G to enhance event experiences for Formula 1 fans. This includes making the viewing experience more inclusive and interactive for audiences inside the stadium and watching at home.
The initiative forms part of the UK's first 5G commercial application accelerator, 5PRING. The 5PRING work with Formula 1 will see Formula 1 test the latest emerging technologies and quantify the value through Digital Catapult's 5G lab and demonstrators.
Furthermore, Formula 1 will explore new fan engagement opportunities alongside startups and scaleups, as part of the 5PRING Live Events programme.
Startups and scaleups will gain access to cutting edge technology and private 5G networks, a tailored acceleration curriculum, coaching, mentoring and expertise provided throughout the programme from experts at Virgin Media O2, Deloitte, Wayra, West Midlands 5G and Digital Catapult.
Pete Samara, director of strategic technical ventures at Formula 1, said: "Formula 1 is excited to work with 5PRING to explore exciting new ways of providing fans great experiences using 5G. F1 is thrilled to be exploring with the startups and scaleups focused in this area, knowing that 5G is a technology that will transform and hugely impact event experiences globally."
Jeremy Silver, Digital Catapult CEO, added: "The 5PRING programme is firing on all cylinders to unlock 5G's potential – and now industry heavyweights from the events industry are turning their attention to how advanced technologies can take their events to the next level. It's brilliant to welcome Formula 1 on board to explore how 5G can help to elevate the experiences of auto racing fans and unlock new commercial opportunities for their stakeholders.
"Bringing together the repute and expertise of Formula 1 with the entrepreneurialism of the startup community will result in powerful collaborations, that can stimulate exciting new solutions for the events sector."
[ad_2]

Source link